Remember when our online brands were as nascent and juvenile as the platforms that hosted them? Back when LiveJournal was the only place to truly express one's self and our MySpace pics were the dark embodiment of teenage angst?
I'm programming and co-hosting a program at Hunter East Harlem Gallery with my friend and collaborator Alex Teplitzky which will examine the best of our teenaged online worst. If you kept a blog or have any records of your online adolescent trials and tribulations, I'd love it if you'd submit them here for possible inclusion in the event! And, join us on Wednesday, 8/26 for the live event. Info below:
Delete Your Account! Live at Hunter East Harlem Gallery

Wednesday, August 26, 7–9pm
Hunter East Harlem Gallery
2180 Third Avenue and 119th Street, NYC
We spend a lot of time developing our personal online brands, whether completely authentic, meticulously crafted, or a concoction of the two. But for those who came of age at the same time that the internet did, our early online identities were just as nascent, nebulous and juvenile as the platforms that hosted them. And, despite our embarrassment, many of these adolescent, coming-of-age expressions are still searchable online and relevant to who we are today.
Delete Your Account! Live is an event dedicated to the weird and regrettable ways we expressed ourselves online as adolescents. The program will feature a series of readings, performances, images and media submitted via an open call for all the things you should probably delete from the internet, but just can't. Taking place on Wednesday, August 26th at 7pm and presented at Hunter East Harlem Gallery alongside POWRPLNT, a pop-up digital art laboratory and workshop series for teens, this program will be hosted by Willa Köerner and Alex Teplitzky.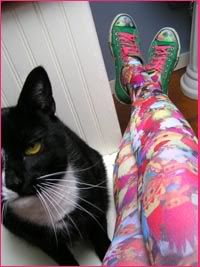 Follow the project on Tumblr to see the submissions as they roll in.
Oh, related – this post I wrote about my early LiveJournal presence is kind of a hoot.
UPDATE:
This event was a smashing success! Photos below.
PRESS:
Are You Sure You Want to Delete That Account? (Art F City)
The Agenda: This Week in New York (Art in America)
Delete Your Account, in photos (Remember.ies)
Thanks to everyone who came out! So much fun.